Greetings all,

I hope this finds you very well as we move into winter. Although the world often seems to be coming undone these days, I find consolation and inspiration by looking right around me. Every day, New York City demonstrates that people actually do know how to live together, harmoniously. Friends, family, and the wonderful students I'm privileged to interact with provide reason to imagine that brighter days are possible. There is beauty every day on this most generous planet.
Living and moving with awareness, in accordance with our body's inherent design, versus unconsciously repeating patterns that pain or restrict us, is the heart of the Alexander Technique. It's an invaluable tool in moving through life with ease and support, with more active choice about how things play out. Here at the start of my 31st year of teaching, I'm still enthused to be sharing this work. I love finding ways to adapt it to the particular needs of individuals and groups. Below is information on various study options. And, an update on Inspiration in the Aegean workshop, held on Folegandros Island, Greece.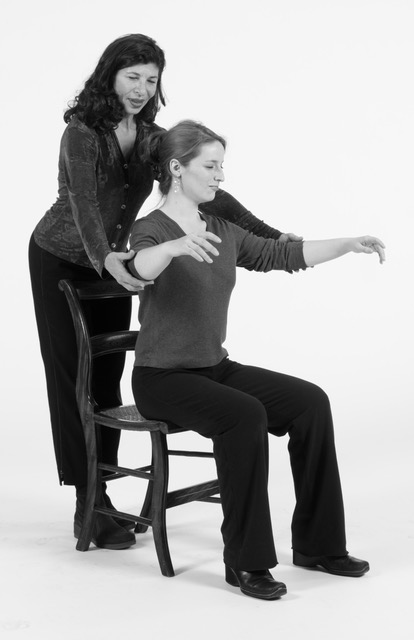 STUDY OPTIONS
Private Alexander Lessons. Manhattan and Shelter Island, NY. Alexander Technique is traditionally taught one on one, and is a very effective approach to more vibrant and easeful embodiment. If you're interested or have questions about private study, please contact me directly.
A Workshop in your Locale. Throughout my teaching career, I've traveled and taught in a multitude of venues and locations around the world. I love adapting workshops for groups with a specific focus – be it performing artists, visual and crafts artists, office or work environment, health, wellness and fitness orientation, etc. Intensive workshops are very impactful and can launch, renew, or deepen a wonderful orientation towards fuller embodiment in daily life. Please be in touch if you'd like to arrange a workshop.
Performing Arts and the Alexander Technique. January '19 begins my 12th year on faculty at the William Esper Acting Studio, NYC. The Esper Studio consistently attracts wonderful people from all around the world. I value the opportunity it provides – a full two years to engage with students who are immersed in an artistic training. The extended time allows deep, experiential learning – integrating awareness, ease and readiness into one's artistic practice.
Inspiration in the Aegean update. In June, 2017, I revived a workshop I offered annually in the Greek Islands from 1996 to 2003. I taught another installment this past June, 2018. Both recent workshops were very successful. We all left the beautiful Greek island of Folegandros ebullient and inspired.
"You will feel like you are creating a myth of your very own." -2018 workshop participant
Inspiration in the Aegean workshop combines ancient Greek mythology, literature and visual art in combination with the Alexander Technique and movement improvisation. It is a site specific endeavor – a resonation with the stunningly beautiful island of Folegandros and her people.
Greece Workshop Focus and Content
Preparing to teach the workshop is a divine opportunity for me to delve deeply into archetype and the body, into landscapes both internal and external – contemplating what it means to be human, throughout time. Developing processes that promote a sense of personal, embodied humanity – responsive to imagination, environment, time, art and ensemble behavior is a primary focus of my life's work. It's been deeply gratifying to realize this on sublime Folegandros, with a fantastic mix of people from around the globe, the Aegean Sea magically surrounding us.
In the Folegandros workshop, body and imagination awaken to stories and images of ancient Greece which humans have engaged with for thousands of years. It's a direct, archetypal link through time to today's world. Alexander Technique aims for a finely tuned sensorial, kinetic awareness, facilitating responsiveness in action while working elegantly with our inherent design. In bringing these elements together with the marvelous environment of Folegandros island – something insightful, magical and synergistic consistently happens.
The ancient stories, art, and archetypes have an intrinsic, timeless connection to our planet. Thus, I see the Folegandros project in large part as an endeavor to encourage creative human engagement in support of a sustainable planet. It's a radiant opportunity to share a beloved locale, ideas, and art that have great personal meaning for me with wonderful groups of students. I'm excited to continue.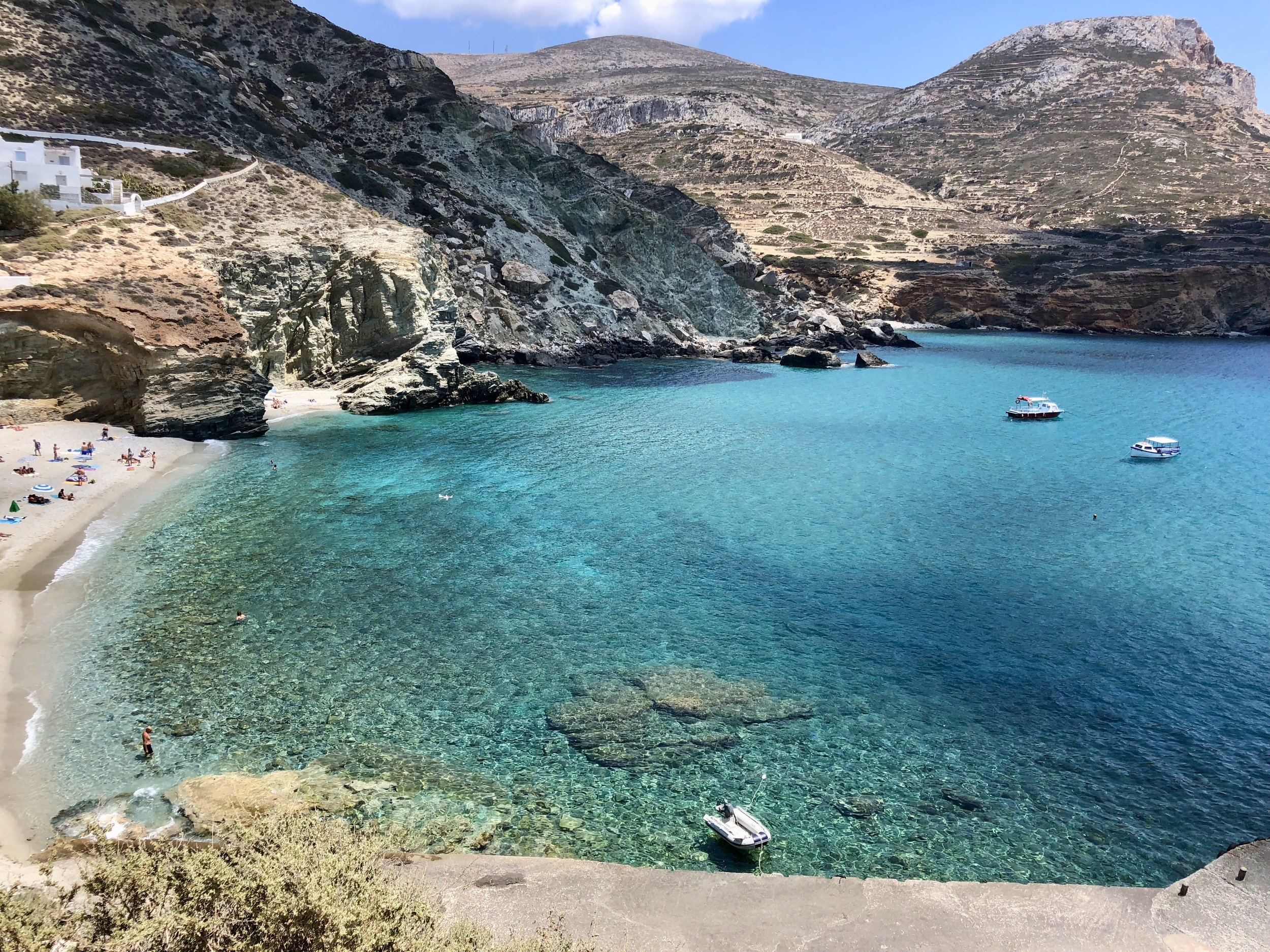 The website is updated to include new photos & comments from 2018 workshop participants.
The next installment of Inspiration in the Aegean is June 2020.
PLAN AHEAD! Hopefully, this time frame gives those folks who wish to participate plenty of time to plan ahead and make it happen. The workshop sold out very quickly these past two years, with a waiting list. So, if you're thinking of joining the 2020 workshop, please be in touch and let us know of your interest. No commitment necessary – this simply informs our planning efforts.
Sending best wishes for a beautiful, celebratory holiday season. May the LIGHT SHINE IN! Here's to all of us caring for, defending and loving Planet Earth and her inhabitants. Happy 2019!
Cheers and peace,
Judith
Photo credits: Thanks to Lidia Sek (Esper Studio photo) and Reid Baker (Folegandros Workshop photos)